1. DOWNLOAD
Download your templates from my website immediately after payment. Download links are also sent directly to your email.

2. PERSONALIZE
Open templates in the free Adobe Reader on your computer and type over my sample text. All fonts are embedded in the file!

3. PRINT
Print on your home color printer (or at your local copy shop) on US Letter or A4 sized bright white Cardstock.

4. CUT
Cut out your designs on the provided cut lines. Some designs may need to be assembled with glue or double-sided tape.
All Time Best-sellers
Trending Right Now
Newest Templates
Happy Customers
See over 5,000 reviews of my templates on Etsy here…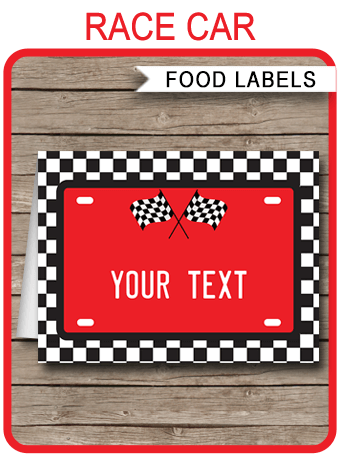 These are great! Crisp colors, great design and easy to edit/print. Were a big hit at our Men's Group Leader lunch. A perfect accent to our "fuel up / pit-stop".
Tanya M
St Charles, Illinois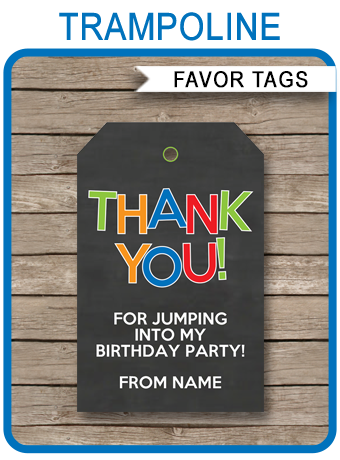 Love this company! This is my 4th purchase and won't be my last. Always easy to do business with and prompt replies to questions. Very creative original designs!!
Kate G
Brielle, New Jersey
Love these! They were a hit at the party and I really loved the ability to personalize them! Unique and beautiful for our glow party! Fit the candy bars perfectly. Thanks so much.
Nicole B
Hokah, Minnesota
These turned out super cute for my daughter's party! Instructions are easy to follow, and customizing was super quick! Both my daughter and I were very happy with the result.
Rana M
Bothell, Washington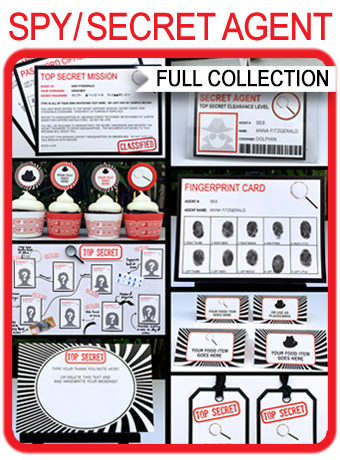 This package made my son's 6th birthday party easy to plan! It was simple to use/add text to the PDFs, and there were lots of clever ideas and extras. I only ended up using about a quarter of the available templates, and it was still worth every penny!
Joy C
Lansing, Missouri
4 years in a row a Winner! Every year Simone comes through for me! I work in the healthcare business. Every year we want to recognize our staff members and Simone's party items are on point with the latest trends as well she has the best editable content out there! You made our week again this year!
Anne F
Oswego, Illinois
Great decorations and lots of options! Easy to print yourself.
Carey E
Bethesda, Maryland
This turned out so amazing and the shop owner was very responsive and helpful! Thank you!
Crystal P
Lacey, Washington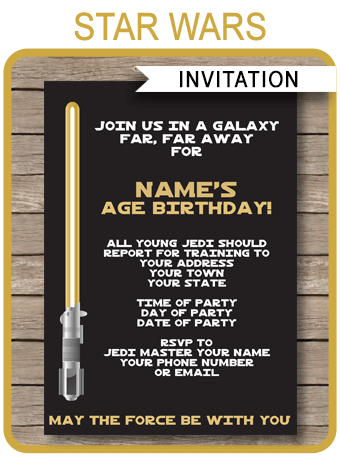 This invitation was perfect and easy to use. Thank You!
Lilgrasshopper46383
Valparaiso, Indiana
This shop has some of my favorite instant download faux boarding passes! I purchased one as a gift and it was a great way to present my mom with a monetary gift towards a trip she always wanted to take. Highly recommend!
Elizabeth A
Middletown, Connecticut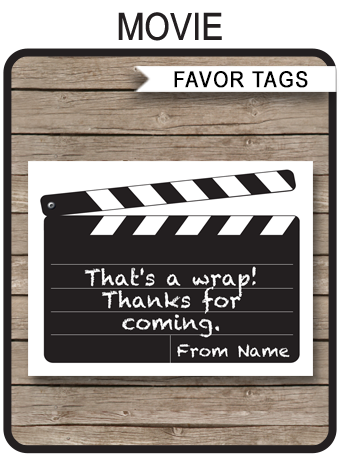 Incredible service! The file came much quicker than I ever expected, and the tags were the darling finishing touch to the party bags. Thanks again
Stephanie F
Sherman, Texas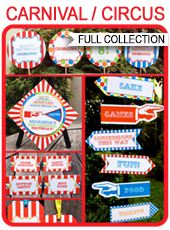 Having a joint carnival birthday party for a niece and nephew and this package made the decorating so stress-free! The templates are perfect for the event and can't wait for the kids to see their names personalized on EVERYTHING!
seoulsag
Oakland, California
I have purchased several of these printable packages for different occasions! I love them and so do all of my guests!
Ashley D
Santa Fe, Texas
Template was super easy to use and the tickets were SO perfect! Thank you!
Fallon B
Seal Beach, California
This was a perfect printable set for my son's trampoline park party. I am a repeat shopper with SIMONEmadeit. This shop never disappoints!
Alexis T
Tuscaloosa, Alabama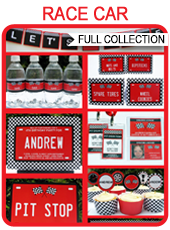 This is was a hit at my son's birthday!
Lindsay R
Schaumburg, Illinois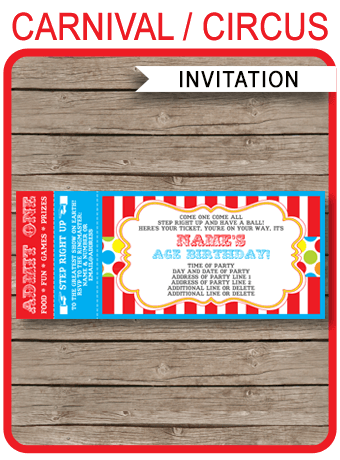 These invitations are amazing, adorable and customizable. These are perfect for my kids' joint circus birthday party and look amazing when printed out! Thank you so much for these super cute printables!
Kate S
Adrian, Michigan
Beautiful invitations and decorations! Easy to use and print. I spent an afternoon putting together these together for my son's video game bus party. Everyone loved them! We're now using the thank you note template for his gifts.
Caroline L
Los Angeles, California
Template was exactly as pictured, came with an impressive "How to" guide, and will be the perfect thing to wrap and put under Christmas tree to surprise the kids with a trip to NYC!
Cheryl S
Corner Brook, Canada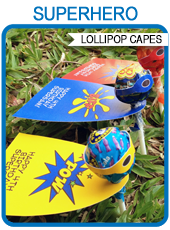 Very cute and easy to change the message. Got for a last minute party and it was a cute addition.
Maria M
North Miami, Florida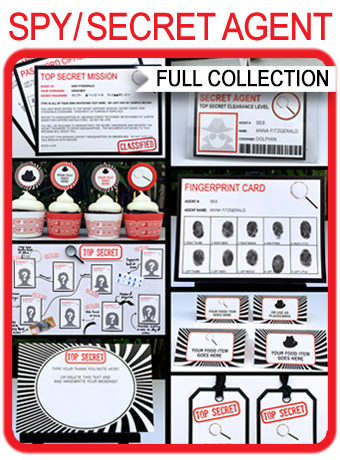 OMG, I just LOVE this printable spy kit and invites! Invites are so cute! LOVE the idea of giving them all code names! I wrote to all the parents to find out their cutest or funniest nickname. Also love how super easy it is to edit these and how it carries over the info to the next page. Thank you!!!
Jen K
Langhorne, Pennsylvania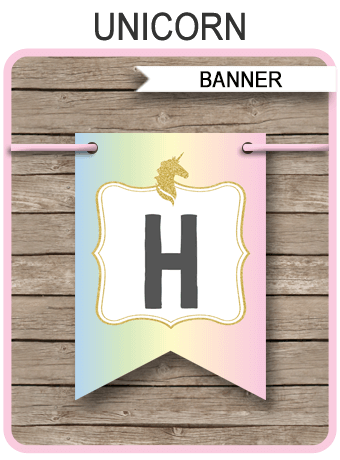 This banner was perfect for my daughter's birthday! Definitely a great addition to any unicorn & rainbow themed soirée…
sbrewst7
Plano, Texas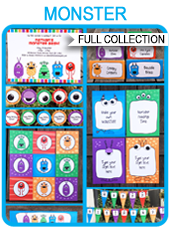 We got many compliments on these printables. Loved the customization that was possible and easy to do. Will start here next time I need something.
Lisa M
Mississauga, Canada
Used this to create a formal ticket to Taylor Swift for my eight year old niece (since everything is online these days including the actual tickets). Her face lit up when she saw the "golden" ticket and the little bit of gold bling and was just the right touch! Love it!!!
Shelley D
New Port Richey, Florida

So easy! Using this for mailbox drops this week letting the teacher's know what is on the schedule for next week.
Elizabeth, B
Dumont, New Jersey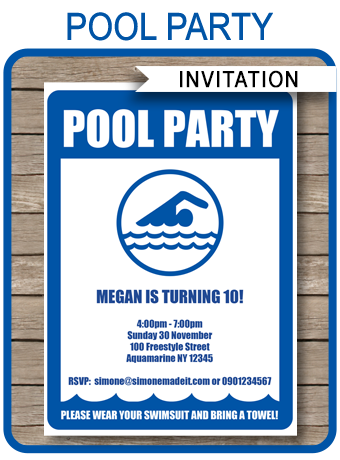 I loved this cute vintage, funky-looking invitation! I looked through several and I was so excited when I found this. It was perfect for my 10-year-old daughter's pool party invitations. I downloaded and entered my information then I printed it at home on white card stock! Worked great! So happy with how much time I saved!
KTCookie
Sandy, Utah
Loved that this was an Instant Download! Instructions are very clear and easy to follow. Will definitely purchase from your shop again.
Val G
Helotes, Texas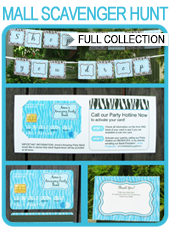 Omg, this was so easy! Thank you! Instructions were detailed and easy to follow. The other parents thought I had this professionally done at a printer! Thank you, thank you!
Kelly P
Crest Hill, Illinois
Professional and kind seller who is committed to customer service. Cute and clever tags make the perfect note to add to my son's birthday party favors!
Crystal R
Butler, Pennsylvania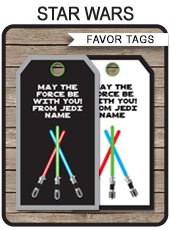 Adorable! These were the perfect favor tags for my son's Star Wars birthday party. Thank you!
Allison C
Oceanside, California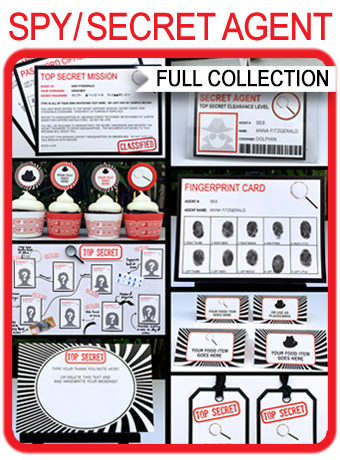 Excellent party printables, really clear instructions. The automatically filled fields are great. I've had so many compliments on the invitations already. Love Simone's work
Melinda C
Gladesville, Australia
This product was perfect. I made our boarding tickets and added them to my boyfriend's christmas present this year. He loved how unique they looked!
Ashlyn C
Abington, Massachusetts
This package is awesome! It has so many cute things and since I can edit them, it makes it so nice, in case I change my mind about cheese puffs instead of cheese curls….lol.
Meghan
Ocean View, New Jersey
Perfect … just what I was after And very easy to edit … thank you
Rhian E
Rishton, UK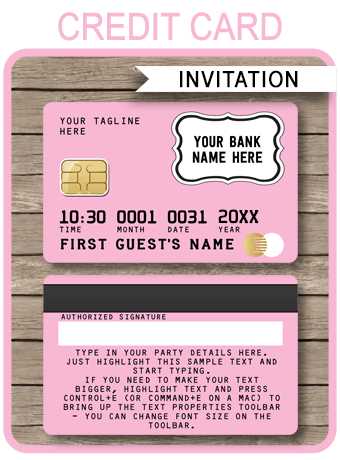 These were just adorable! My daughter's friends (& moms) just loved them! Easy to edit and assemble! Thank you!
Annajm09
Bradenton, Florida
I'm using parts of this package for our high school prom and my students LOVE the tickets! Awesome product and very easy to modify to fit your own needs!
Kim D
Reading, Michigan
Super easy to make your own codes & ciphers. My twin girls had a spy party so was able to easily send them off to find different items using this. Thank you so much.
Bedheadred
Los Angeles, California
This product is AMAZING!!!! I couldn't believe what all was included. Helps creating the perfect party easy. Thank you!
Jessica S
Dublin, Georgia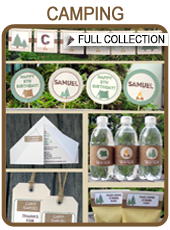 This package added so many cute little touches for our camping themed birthday party. So cute and couldn't be easier to download, edit, and print. Thank you!
Coastygirl
Clovis, California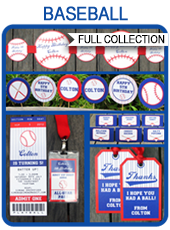 Download and edits were super simple! The boys are going to love it!
Kate M
Hamden, Connecticut
So happy! I used the digital download to make a banner for my brothers birthday and it was awesome! I got so many compliments!
Navu K
Brampton, Canada
Thanks so much for all of these wonderful items! Made prepping for the graduation so much easier!
Tara W
Taylors, South Carolina
This product was perfect and exactly what I was looking for. You received so many beautiful prints for the money that were easy to print and use. I used these for decorations, labeling food, gift tags / bags, and thank you notes. I would highly recommend this shop to anyone!!
Christi B
Englewood, Colorado
Turned out great! Super easy to edit! I had a question and it was answered VERY quickly!
Lisa H
Novelty, Ohio
This invitation was perfection! Easy to customize on the spot after you download. The owner will also send you a free .jpg of your invitation – so great for sending out via text, email, social media, etc.
Ashley V
Plano, Texas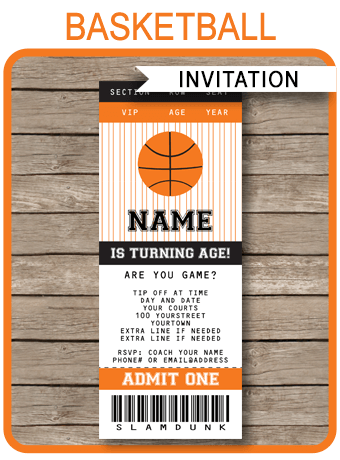 These were a hit! Got several complements from those that received one.
Kim N
Alden, Iowa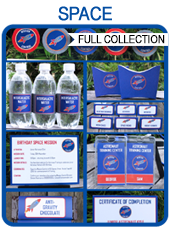 Super cute and so easy to edit and print. 😉
Lee S
Lubbock, Texas
These worked great for my son's birthday party! Multiple uses for various tags and signs. Thanks!
Leighia F
Beloit, Wisconsin
This was so much fun. I just entered the text I wanted written and the code was automatic. I used these as thank you for coming to our puzzle room party favor bag tags. The kids had fun figuring them out. Very easy transaction.
Cheryl T
Bulverde, Texas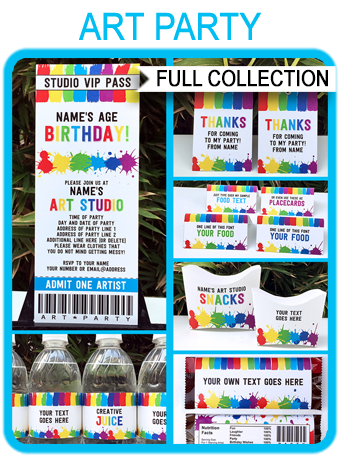 Absolutely fabulous PDF! Exactly as pictures & so easy to edit.
Jennifer R
Staten Island, NY
Awesome decoration. Made my daughter's party unique and one of a kind.
Katiria R
Bloomfield, Connecticut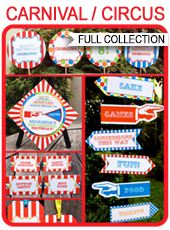 Easy to edit and print, clear directions, vintage touch, high quality. Made my daughters birthday just that much more special. Great job – Thanks Simone! Will be a returning customer.
Janell Z
Bothell, Washington
Fast and easy to download and customize yourself. Love the colors and how much is offered in this package.
Danielle T
Simpsonville, South Carolina
Simone has done it again! I will continue to return to her shop. Top quality and always right in budget!! Thanks!
Allison P
Cary, North Carolina
This was PERFECT for my Granddaughters 1st Birthday….. The Instant download fit our short deadline with ease!!!!!
Belljf
Roseville, California
So awesome! Thank you. I have one happy kid. Awesome design, super easy to use and look amazing printed!
lizenright1
Happy Valley, Australia