I posted a little while back about my son's 4th Race Car Birthday party where I used my Race Car party printables – and then I received these photos from Laurie who showed how a professional does it!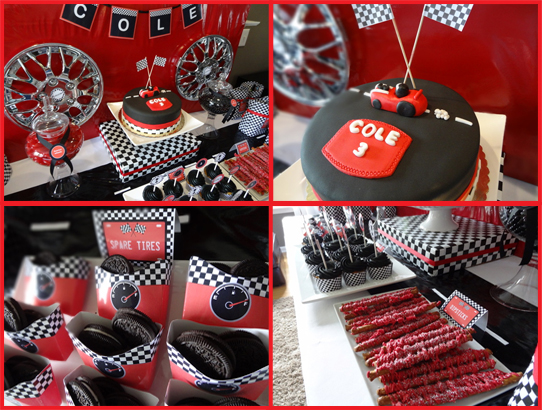 Laurie created an amazing cake and treats table for her son Cole's 3rd Birthday party. I especially love the shiny hubcaps on the backdrop behind the table and her dipsticks!
You can see more pictures from Lauries party on Catch my Party and also HWTM.
Thanks Laurie for your great photos!
View all the details of this Party Collection and purchase it here in my Shop!